Too Bearish on Equities?
July 2, 2009 by Lesjak Planning
This mini bull market we have been riding for the past three months has continued to surprise many with its longevity. For a couple of months now market experts have been warning about a second wave of financial problems and economic weakening. Just maybe they are being too bearish.
Consider some of the current statistics. The pace of unemployment is stabilizing and it is reported that 100 of the Fortune 500 companies have announced hiring plans. Since the last recession in 2001, corporate profits have doubled while the S&P 500 index is at about the same value. Profits as a percentage of the total Gross Domestic Product are at historic highs. Stimulus money is about to be spent in large amounts on projects that are projected to put 600,000 people back to work. Providing further fuel, the amount of cash sitting idle in money market accounts is up to $3.7 trillion. This too is near historical highs. Add to all of this the Fed's commitment to the economic recovery and their desire to keep interest rates low to continue providing attractive financing for homes and business loans.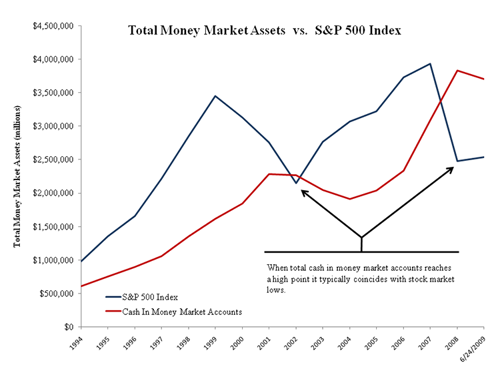 Recently released data from the Bureau of Labor Statistics shows that U.S. productivity actually increased during this recession.
This tells us that businesses cut costs dramatically and even a mild increase in new orders will have a very positive affect on earnings. So as many investors are happy with just getting even with their losses in 2008 and plan to exit the stock markets for conservative choices, it is possible that they are getting too bearish.
The economic statistics coming out each week are lending credence that we are coming out of this recession. While it may not be exactly the same rebound in those prior, many similarities are taking shape. There are many hurdles yet to jump in this economy and investing is not without risk, but we think it may be a mistake to be too negative on equities.